Introduction
TweeNet is the official World Wide Web site of the indiepop mailing list.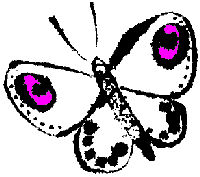 The Indiepop mailing-list is devoted to discussion of independently produced pop music, the kind that tends to come out on small-run seven-inch singles with handmade sleeves. They call it "wimpy" and "twee", but Pop Kids everywhere know that the true spirit of Punk Rock lives on not in the mass-marketed "alternative" scene, or the sub-metal caterwauling of testosterone-poisoned grunge-rockers, but in the simple and pure efforts of kids banging out sweet delicious songs on cheap guitars.
The Web pages are meant to provide a semi-definitive electronic source for information about our favorite bands, records, labels, clubs, and fanzines. Many items are culled from the mailing list, but the list is transitory and chatty in nature; TweeNet aims to be more permanent, full of interesting references and reviews, and a place to find that elusive information about Talulah Gosh singles or the mailing address of Summershine Records. This page and its fellows are in a constant state of growth and flux; new goodies are added daily, and old ones updated and shuffled around in an effort to make them easier to find.
Are you in a band? Write a fanzine? Run an obscure record label? Have a radio show? Do you know everything there is to know about a favorite artist that you'd like to share? Being a pop fan in a rock 'n' roll world can be a lonely thing; would you like to find other indiepoppers, and help support the la-la scene? Send a contribution to this page, or one of the other Tweenet sites, and it'll not only be included, but you'll get your name in the credits.
Copyright
All pages on this site are copyright by Peter Hahndorf or the specific author of the article. You are welcome to use any information from the site as long as you refer to the www.twee.net as its source and inform us about it in advance.
Since September 2009 TweeNet is using a Creative Commons Licence, click on the CC logo to find out more about this licence.
You should also read the user guide and the list's FAQ