The Penny Candles
(England) Hull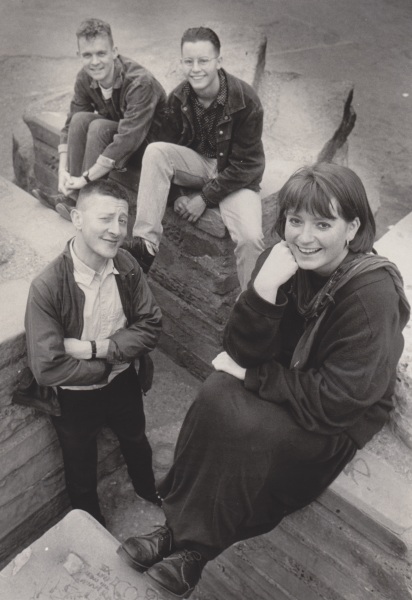 Formed in June 1988 in Hull by Nick Langley (bass & vocals) and Alison Hughes (rhythm guitar & vocals), they travelled the length and breadth of the country pedalling their twee indiepop, having picked up Hugh Whitaker (drums & vocals) and Steve Parry (guitar) along the way.
They released 3 tapes: "Sunny Enough For Cats", "Sunny Enough For Cats Too" and "Wossname" as well as "Taj Mahal", a 12" EP.
Nick left the band in August 1990 after a triumphant gig at the Reading Festival - Hugh and Steve had already moved on by this point - and the band finally disbanded in March 1991.
I, for one, thoroughly enjoyed myself!
All the best,
Nick Langley (April 2012, Hull)
Edit this biography
Sunny Enough For Cats Too!
(K7)
on
Taj Mahal
(12") 1990
on Redeye Records